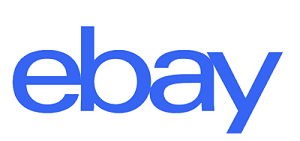 NEW Trading Card Search Page - Try It Now!
We have released a test version of our new

e

B

a

y

&

MySlabs

sales search page. The new page is faster and revamped to make your searches better.
Instructions
Please enter your desired search parameters for eBay below. For example "2015-16 Flawless Kobe Bryant" or "2016 Ezekiel Elliot".
A maximum of 10,000 results (100 pages of 100 results) spanning the last 90 days (as per eBay`s available sales history).
Search Tips:
To search for multiple variations of the same term enclose them in brackets and seperate them by a comma.
E.g (2015-16, 15-16) or (Steph, Stephen) Curry
Use a minus "-" sign to indicate terms you want excluded from the search.
E.g. (2015-16, 15-16) Spectra -box -case
Use an ampersand "&" sign to indicate terms you want added together during the search.
E.g. (2016-17, 16-17) simmons BGS&9
eBay Region Search is currently unavailable whilst we fix known errors.
Only US results will be shown.
*
= Only applies to "Sold Items", "Items For Sale" and "Items For Sale - Buy It Now" searches.