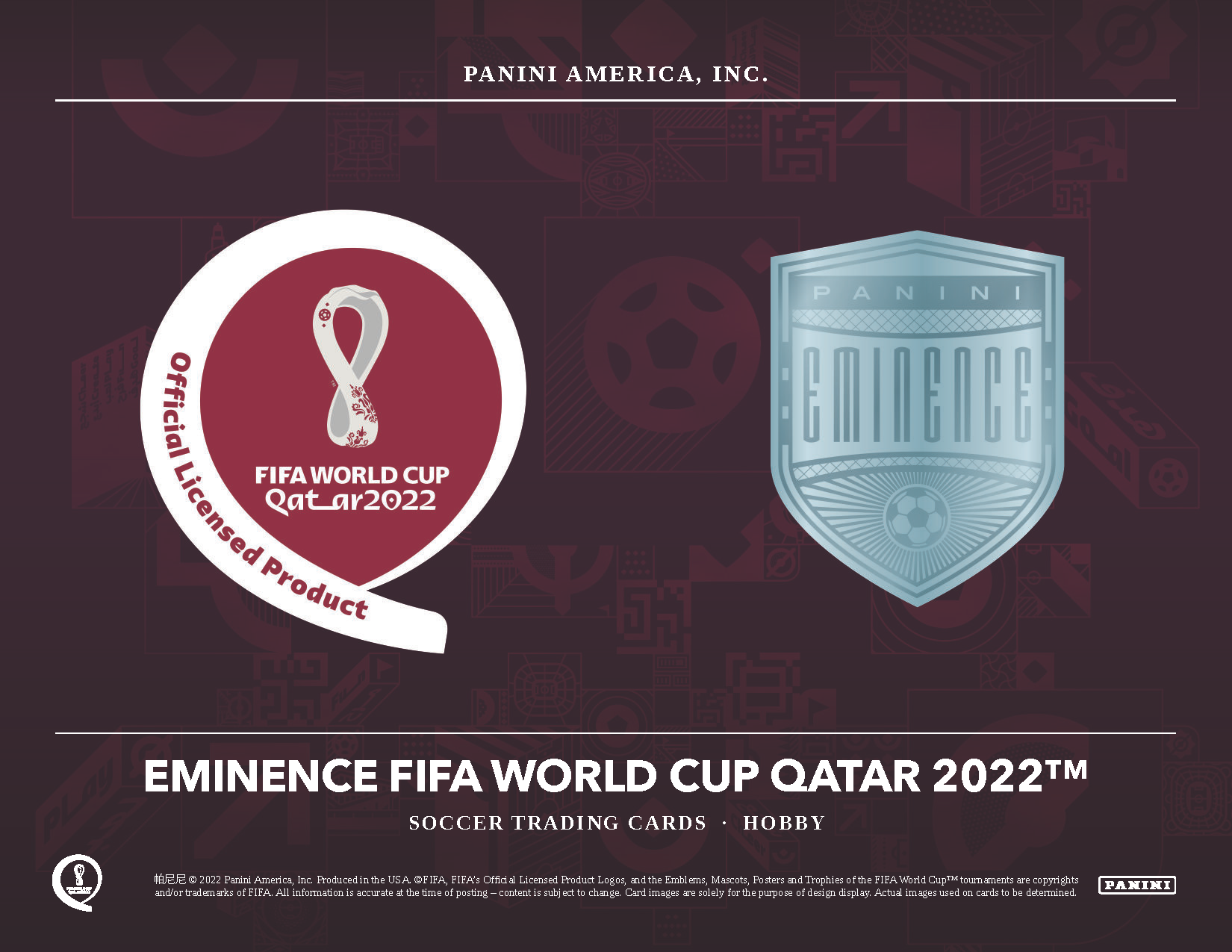 The pinnacle release for the 2022 FIFA World Cup is undoubtably 2022 Panini Eminence Soccer. As the highest end release available across any of Panini's sporting lines, Eminence delivers a unmatched level of quality and unique cards that can not be found anywhere else.
Read on for more information on the product as well as links to the Set Checklist, Players Hits and Team Hits, as well as the full sell sheet.
Selling Points
The esteemed Eminence brand returns to Soccer for FIFA World Cup Qatar 2022™! This high-end collection highlights 16 national teams from around the globe with some of the most collectible players in the world, past and present.
On-card autographs are the name of the game for this release, as almost all autographs
in Eminence are hand-signed. The multi-player auto cards, which all feature sticker autos, are the only exceptions. Some cards also have embedded in them rare metals and precious gems.
2022 Eminence Soccer will feature not only some of the first Kylian Mbappe on-card
autographs, but also new signers like Vinicius Jr., Federico Valverde, and Eduardo.
Look for autographs from some of the all-time greats like Thierry Henry, Marco van Basten, David Beckham, Paolo Maldini, and many more!
Game-used memorabilia also populates Eminence, and one of the most striking memorabilia inserts is Studs. These cards feature a cleat cut from the bottom of a particular player's match-worn soccer boot!
Look for booklets featuring teammates and compatriots. There are 4 different booklet sets tocollect, all featuring certified autographs of multiple players.
Checklist
Set Information
Sell Sheet